HEAL THE WORLD – CELEBRATE MICHAEL JACKSON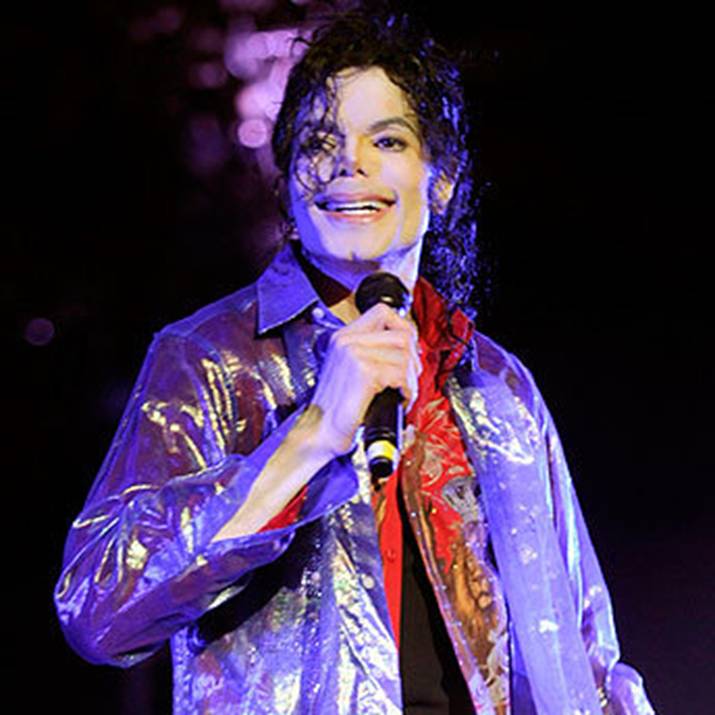 Michael Jackson filming his live show for a DVD with 20 video cameras and a cast of dancers and aerial artists – 12 hours before he died.
After the death of Michael Jackson we can see the same behavior from his fans as seen after the death of Princess Diana, the Queen of Hearts. We felt the energy of the heart for days after her death and her funeral forced real tears from the eyes of even the most callous.
Michael is going to be bigger!! We see its start at the Apollo in New York where Michael is starting to achieve Archetypal status. Everyone now recognizes the spiritual dimension of this great vessel, channel for spiritual energy and star.
Michael Jackson had real love for all of humanity and best expressed by him in the chorus of his anthem to the human race, We Are The World:
Heal the world
Make it a better place
For you and for me and the entire human race
There are people dying
If you care enough for the living
Make a better place for
You and for me.
MICHAEL JACKSON IS STILL EVOLVING INTO A WORLD SPIRITUAL FIGURE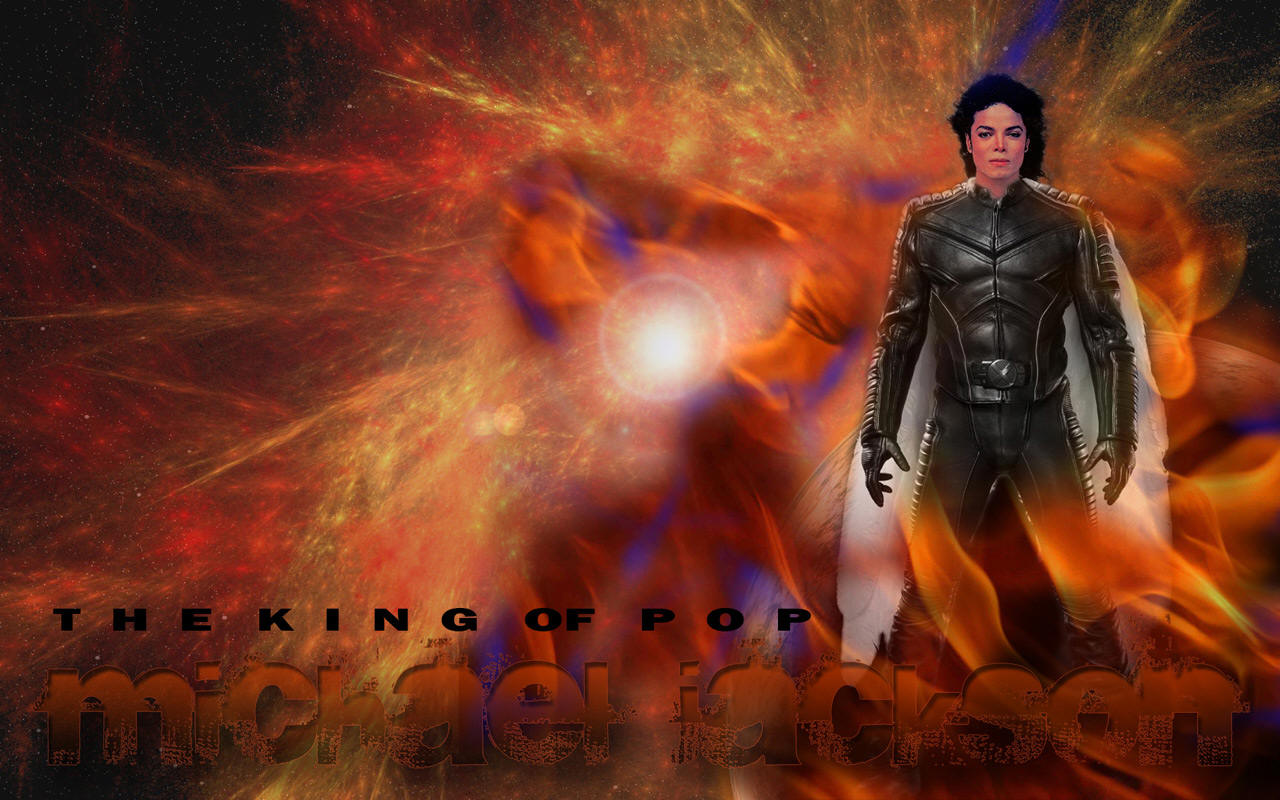 It is not his earlier albums Bad and Thriller which gave him this status, it is the later works like the Movie "Moonwalker" which as well as brilliant songs and dance he transformed into an alien spaceship to protect all the children from the Mafia who target the children with drugs.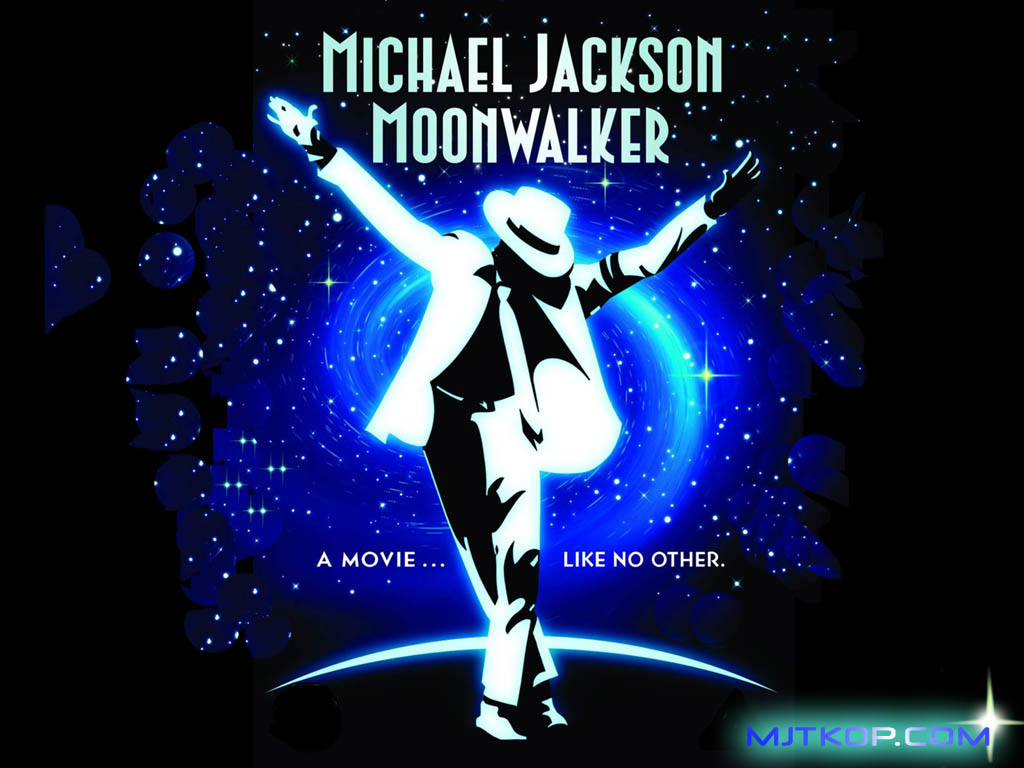 Then "Earthsong" where he exposed the death of all animal species and the rainforests, then "Heal the World, make it a better place" also "You are not alone, I am here with you" which is a Bhakti love song saying that God is always there with you, and many others as well as the testimonial from the cover of his "Dangerous" album where he described his connection with God, whilst dancing.
Then "It don't Matter if you're Black or White" and the words of "History" where he sang about the history of the world and Martin Luther King amongst others.
Now that he is dead it is time to evaluate this musical genius in terms of Spirituality.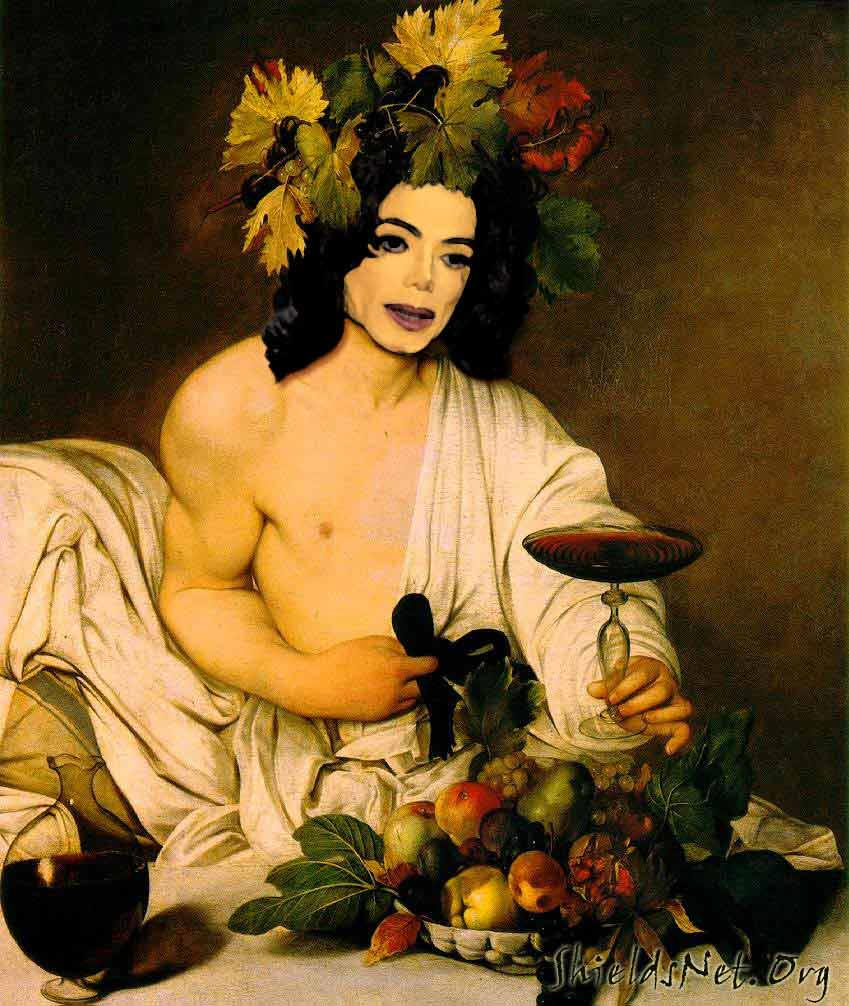 The strangeness of his death..
People do not die at his age often.

He had just completed filming his complete two hour show for a DVD – singing and dancing beautifully for 20 video cameras and 5.1 surround sound  twelve hours before he died.

 

MJ had insurance related medical checks in advance of his shows in order to insure him for the shows where the potential heart problems would have been noticed and warnings and advice given to prepare for situation.

His own personal doctor, a Specialist Cardiologist, was with him before and after the time of his death to ensure his medication was correct and was the best.
The SPIRITUAL importance of his work.. The Opening of the Heart..
Michael Jackson is a World influential figure being one of the only stars to have a global presence such that anything he sings about is known by everyone.

Michael Jackson has shown his concerns about and sung about The Mafia who target the young children with hard drugs in the brilliant movie "Moonwalker" global tyranny, healing the world, saving all the animals in Earthsong, racism, children and their future… He was a genuine force for good in the world.

Because of the above Michael Jackson went through the character assassination where he was made to look like a self conflicting person – singing about making better world for children and at the same time possibly abusing them, whereas in the trial it was totally proved that his accusers were lying and had a history of shaking down other people and organisations.

Michael Jackson was accused of being frail, yet this frail man was rehearsing his dance moves and songs for hours each day for 45 days prior to his death. He completed recording for a studio DVD live in High Definition with dancers, lights and profesional singing and dancing.

Michael Jackson was accused to being addicted to drugs and incapable of resurrecting his career. Well, as for his career, his concert sold out and he made 95 Millions of dollars in just a few hours, just like that!!

As for drugs, he was burnt when his hair caught on fire and had medical reasons to have the pain of this accident controlled. He did not use illegal drugs and had his own personal Doctor, a specialist cardiologist, who was there with him when he died, to monitor his pain relief – how many prescription tablets he was taking and the safety of the mix. The Personal Cardiologist Specialist Doctor, Murray, denied reports that Jackson died after being given injections of painkillers; his lawyer, Chernoff, called such rumors "absolutely false." "There was no Demerol. No OxyContin," Chernoff said in a deposition to the police.

Michael Jackson was accused of being almost bankrupt, of spending much more than he earned when his music publishing business of the Beatles songs and others which he partners with Sony brings in 75 Million Dollars a year as reported by Forbes and is worth Billions of Dollars if sold.. Now he is dead his record sales are due to outsell Elvis and he is now spending nothing..

On one day after his death, for the first time in history, there were one million downloads of his songs, of one artists songs.

Michael Jackson came out clean on children and drugs and money and was going for a massive tour carefully prepared for and well rehearsed for 45 Days of dance and singing every day when the show was recorded for a DVD with Michael singing and dancing where he could reach a massive audience and …

… possibly Michael Jackson was going to again touch more on sensitive spiritual subjects which no other artist has sung about before or since – I mean who is doing "Heal the world" or "Earthsong" now? – Listen to what the top ten songs are about and then what the later Michael Jackson was concerned about in his music. There is a difference, right? so exposing how little is being done to open the Heart to helping all the children on this earth rather than just controlling or killing people to solve our problems in regard to the global brutality, education, starvation and torture (torture in 148 countries (Amnesty International) as a means of population control).

As with Charlie Chaplin who was exiled from the USA to live in Switzerland – after his movies like "the Great Dictator" and "Modern Times".

As with Tom Cruise who was fired by Viacom and his career almost destroyed by creating rumours against him, despite all his movies making 500 Millions of Dollars each, as with "Mission Impossible 2" which spoke of Aids being created in the laboratory, and and "The Last Samurai" also "Eyes Wide Shut" which talks of a world of Satanism behind normality and whose director Stanley Kubrick, who was exiled from USA to the UK after making 

Dr. Strangelove or: How I Learned to Stop Worrying and Love the Bomb

 

 with Peter Sellers also strangely died of a Heart attack at the age of 65 just after completing "Eyes Wide Shut" with Tom Cruise and Nicole Kidman.

As with Roman Polanski who was exiled from the USA after "Chinatown" and "Rosemary's Baby".

The trial attack may have told him to shut up and forget about global issues. He was possibly told to sing about something small – possibly sex or relations or his hurt feelings –  but with this new series of concerts and a projected TV special Michael Jackson did not look like he was going to keep quiet. Is there something to heal the world he was trying to say which people did not want us to hear?
Thus the attack on his strongest points, children and drugs and money, in order to destroy his work in all media and the attack, saying bad things, redoubled once he is dead as with Princess Diana after she was dead. This work can be seen now in all media..
So, this is the time to honour the Spiritual work and heart of Michael Jackson. To stick up for our brother and to keep his spirit alive.

site2.mjeol.com — A CNN reporter from Beijing says that a poll taken around the time of the infamous molestation trial showed that 90% of Chinese think Jackson was innocent. It near the end of her video report about Jackson's untimely passing.
JACKSON'S FILMED DRESS REHEARSAL LIKELY TO BE HIS FINAL ALBUM

Sharon Waxman of thewrap.com is reporting the singer's full dress-rehearsal for his London concert series was filmed in high-def video and audio at Staples Center in Los Angeles the night before Jackson died and is likely to be released as the superstar's final album.  Concert promoter AEG Live filmed the concert to produce a live album and DVD titled "This Is It," Jackson's own proclamation that this would be his final tour ever.  Now eerily true.
The rehearsal, which went on for several hours and included dancers, musicians, and aerial performers, was filmed by 20-plus high-definition cameras and the audio digitally recorded to produce surround-sound DVDs and CDs.
Jackson's music sales have skyrocketed since the singer died on June 25, causing one AEG official to boast, "We have a live album in the can."  AEG Live will likely need the proceeds of this album to offset the insurance costs of cancelling all 50 concerts, and that transaction will get even messier if Jackson's toxicology reports show he died of a drug overdose.
Since Michael Jackson's death, hundreds of bits of news continue to pop up like spring thunderstorms.  Related to this rehearsal, it ended at midnight on June 25 [Jackson would die some 12 hours later].  Jackson arrived home after hours of performing. No wonder the family is demanding enough information from Jackson's associates and houseguests to construct a durable timeline of the last 24-48 hours of their son's life.
The posthumous album may net more for AEG Live than if Michael had successfully completed the 50-concert tour?  It's the Elvis phenomenon: death pays more.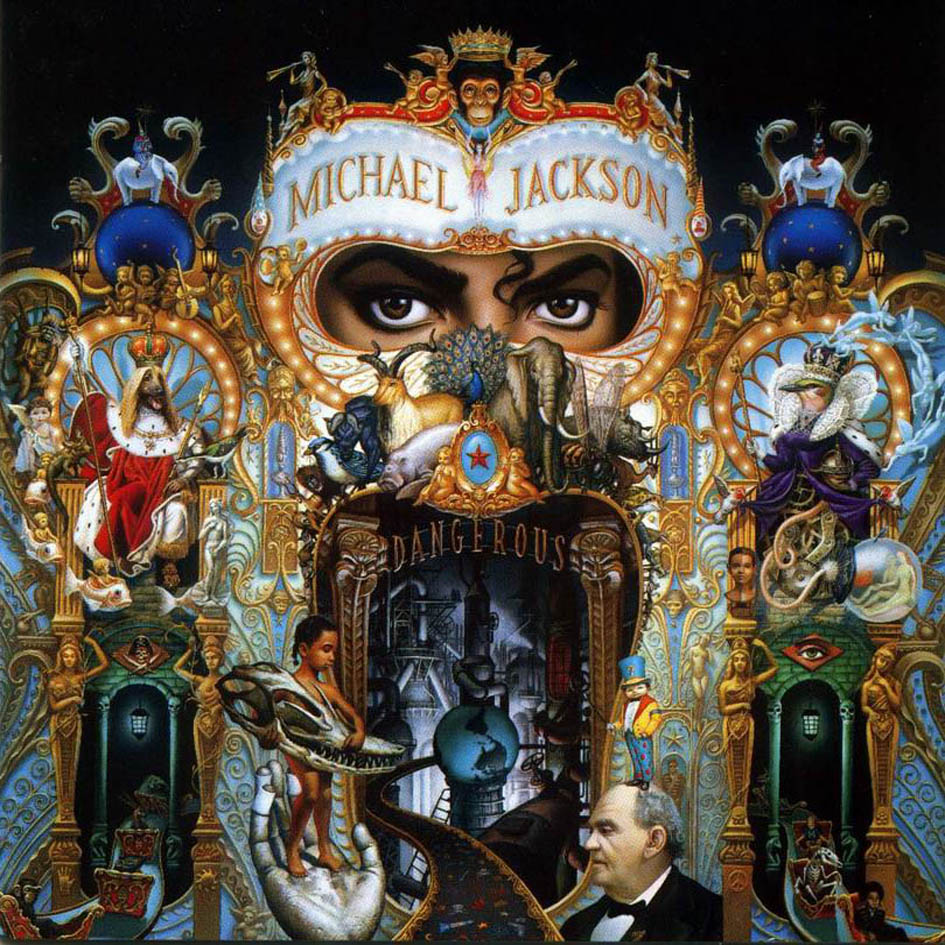 QUOTES FROM INTERNET CHATTER – ATTACK AND DEFEND..
He has 100 new songs in stasis that were not to be released until his death. Well, the record company is fighting a terrible recession, they need the songs so had no choice.
I kind of think it was along what you are saying.
millions of dollars in presold tickets, and the performer isn't physically or mentally able to do the concert. the live in doctor, by what I heard on tv today was hired by the concert promoters….
I kind of think he might have been killed by the doctor….?

i viewed several threads here on ATS concerning Micheal Jackson, some related to his death, some not, but all were very retarded, and sounded retarded as well. Most tried poorly to mock him, even though it was only a few days after his death. Amazing, people keep surprise me.
Anyway, i just wanted to say thanks for the thread, and even though I'm not sure 100% that this is the case i have to say you made a really good point and its most likely what happened. The whole sudden death thing sounded very fishy to me when i first heard about it on the news.
I was shocked enough because of the fact that he died, but most shocking was that even despite his security and health care procedures that he had his entire life and something like this could happen? It's just spells conspiracy to me.
Thanks for sharing your thoughts on this
Ok breaking news is the MJ *Michael Jackson* is dead.
But how the hell did CNN have his whole life story up within 15minutes
www.cnn.com…
It seems to me they had this huge timeline on his whole life just sitting there waiting for him to die? Like someone wrote it already.
I am utterly baffled, they already have tons of articles about his death already. And on the front page it even said "CNN CAN NOT CONFIRM HIS DEATH"
But yet, there is articles all over plastered on the page, about his death!
So, my question is, did "they" kill him? And by "they" I suppose I am referring to the Media, because they had all this info about his death before it was even confirmed.
And they even have a very well coded timeline w/bells and whistles all about his entire career and life. And it was posted within minutes of the news that "he was taken to the hospital".
I am sorry you can call me crazy, but this just does not add up.
Lets assume for a minute there was no conspiracy to kill him. What the hell is CNN doing making timelines and write ups about peoples death (decades before the death is even expected??)
Keep in mind no one really saw this coming, MJ has the best medical care in the world and he seemed to have 20+years left in him.
So I think I smell something really fishy going on here.
Why would they kill him? A distraction? I dont know.
Weird "coincidences" today…really weird.
ya it must be common to book other celebrities for your "rememberance" Larry King episode before his death is even confirmed by the AP?
Sorry this is not making sense.
"The stunning death of the Superstar. Cher, Celine Dion & Smokey Robinson remember the pop icon. Larry King Live, tonight, 9 ET"
What the? How can these celebs already have been booked? I have never seen celebs just drop everything they had planned today and rush over to Larry King to talk about their buddy dying.
Sorry I am just not buying it. Everything was in place instantly. Do you know how much work it takes to get this stuff together? I am a writer as a profession and I promise this stuff takes hours sometimes, especially when you have to corroborate your info with sources etc.
Also, looking at the money trail, there is certain to be tons of MJ disks sold now, and this will become a huge story selling papers etc. There is money to be made off this guy's death for sure.
Maybe I am just reading too much into all of this, and CNN is actually just the fastest news reporting agency in this sector of the galaxy. I guess?

I just call 'em like I see 'em. Did you know Michael Jackson was in good enough health for Sony to be sending him on a epic Summer concert tour?
And now he mysteriously has a heart attack? Believe what you want, and i'll do the same.
Michael Jackson Rehearsals Move Forward
May 12, 2009 06:37 PM ET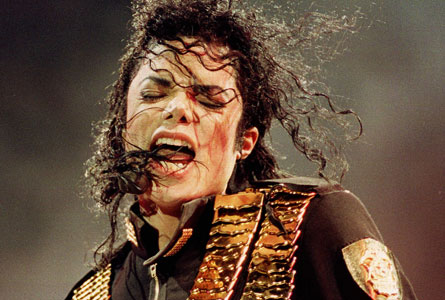 Ray Waddell, Nashville
Michael Jackson is four weeks into rehearsals in Burbank, Calif., more than $85 million is in the bank from ticket sales, and the King of Pop's return to the stage for 50 shows at London's O2 Arena is looking increasingly like it will happen.
The shows begin July 8, Jackson's first in 12 years. Producer/promoter AEG Live has footed the bill for a $20 million production, and the show layout is coming together. "Originally we tried to keep the show down to 90 minutes, but Michael has so many must-do songs in his repertoire that the shows now will be two-plus hours," AEG Live CEO Randy Phillips tells Billboard.
Phillips would not reveal details of the production, but one could expect a multi-media experience that would be "the most cutting edge ever employed on a tour. We're using technology that's never been used before in live entertainment."
The deal is set up where Jackson shares in net ticket revenue which, according to Billboard calculations, would make Jackson's take on ticket sales alone north of $50 million, though Phillips would not confirm this.
Tickets average about $115 and capacity for the shows will be about 15,000 per, taking the gross for the run to about $90 million. Premium and VIP packages and secondary market sales will boost the gross to more than $100 million. Merchandise sales could bring in another $15 million.

Phillips says AEG Live is well-insured for the event. "We have one policy in place and we're negotiating for an even larger binder," says Phillips. "We have insured the production costs. In order to get the first part of the insurance in place [Jackson] had to have a physical, and he passed it with flying colors."
Phillips called the rehearsal process "exciting. We're using two soundstages, and Michael's working in one with production designers and choreographer/director Kenny Ortega and associate director Travis Payne. And in the other one the dancers and the band – killer musicians – are rehearsing the set and the choreography for each song."
Dancer auditions were held April 13-15 at the Nokia Theatre in L.A., with more than 700 dancers auditioning. We weeded it down to 200 by the third day, and Michael sat in on the final auditions and chose the finalists with Kenny Travis and myself. Everyone's locked in."
Jackson is now working out specific songs, though a top-to-bottom dress rehearsal won't be ready for a month. "Michael's in incredible physical shape, he's got tremendous stamina, he's been working out aerobically preparing for this, and he is totally engaged," Phillips says. "He sounds like Michael Jackson. He is laser-focused on making this the greatest entertainment event that fans have ever seen."
Various legal maneuvers by former Jackson associates attempting to derail the shows are "completely meritless and have not impacted rehearsals in any way," Phillips says. "We have a bona fide contract, the deal's in place, he's performing, we're performing."
Michael Jackson dies
19:30 AEST Fri Jun 26 2009

---
Related links:
9RAW: Body airlifted to coroner's office
MONEY: Jackson died with $500m debt
9RAW: Paramedics leave Jackson's home
VIDEO: Reverend Al Sharpton pays tribute
VIDEO: Jackson to perform in UK
VIDEO: Jacko announces comeback
More entertainment news:
Jackson kids 'fantastic': grandfather
Jackson's doctor says he's not suspect
Prescription drugs in spotlight
Grief turns to anger for Jackson fans
LA holds breath for Jackson resting place
'Unblemished' doctor at centre of Jackson death
Jackson was planning an Australian tour
Jackson family 'devastated by tragedy'
Celebrity Twitter tributes to Jackson
Jermaine Jackson struggled to remain composed as he read a short statement to a crowded press conference at the hospital three hours after his brother's death.
"My brother, the King of Pop Michael Jackson, is believed to have suffered cardiac arrest but the formal cause of death will not be known until his autopsy," Jackson said.
"[Michael's] personal physician, who was with him at the time, attempted to resuscitate my brother. As did the paramedics who transported him to Ronald Reagan UCLA Medical Centre," Jackson said.
"Upon arriving at the hospital, at approximately 1.14pm (6.14am AEST), a team of doctors including emergency physicians and cardiologists attempted to resuscitate him. For periods of more than one hour. They were unsuccessful," he said.
Michael Jackson's Doctor Waited 30 Minutes Before Calling 911 6/30/09, 8:52 am EST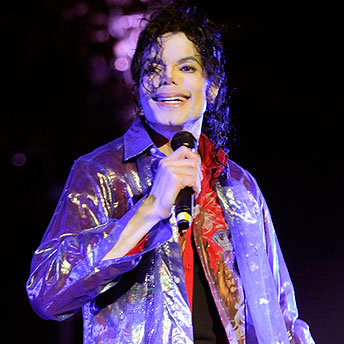 Dr. Conrad Murray, the cardiologist serving as Michael Jackson's personal physician for his O2 concert run, waited roughly 20 to 30 minutes to call paramedics after finding the singer with a faint pulse last Thursday, the AP reports. Attorney Matt Alford, a partner in the law firm representing Murray as the LAPD investigates Jackson's death, said that the delay in calling 911 stemmed from Murray being unaware of his location in Los Angeles. "He didn't know where he was, didn't know the physical address," Alford said. "There was no land line, no phone in Jackson's room that would have allowed him to call. It was all happening so fast."
According to the report, Murray went downstairs and found Jackson's chef, who quickly fetched a security guard who joined Murray in Jackson's room. The unnamed security guard is the man who placed the 911 call that was released last week as Murray was in the background administering CPR. Paramedics arrived about three minutes after the 911 call was made. Murray has come under fire for attempting to give Jackson CPR on the singer's bed rather than the floor's solid surface, however attorney Edward Chernoff defended Murray's attempts, saying, "He knows how to perform CPR and he performed it properly."
Chernoff represented Murray during a three-hour interview with the LAPD this past Saturday, a conversation that raised "no red flag," the Los Angeles Times reported. As Rolling Stone reported, Murray denied reports that Jackson died after being given injections of painkillers; Chernoff called such rumors "absolutely false." "There was no Demerol. No OxyContin," Chernoff said. After paramedics spent 42 minutes trying to resuscitate Jackson at the singer's home, Murray rode along with Jackson in the ambulance to UCLA Medical Center, where Jackson was pronounced dead. Following Jackson's death, Murray spoke to LaToya and Jermaine Jackson, as well as their mother Katherine. Also according to the report, Jackson's children were permitted to see their father's body after a consultation with a psychiatrist.
People v. Jackson (full case name: The People of the State of California v. Michael Joseph Jackson) was a 2005 child sexual abuse trial involving recording artist Michael Jackson. The alleged victim was a boy,Gavin Arvizo, referred to as "The Accuser". Arvizo was 13 years old at the time of the alleged crimes. Michael Jackson was indicted for four counts of molesting a minor, four counts of intoxicating a minor, one count of abduction, and one count of conspiring to hold the boy and his family captive at his 2700-acre Neverland Ranch compound.[1] He denied all counts and asserted that he himself was the victim of a failed extortion attempt by the Arvisos who had a history of extortion.
J. C. Penney: alleged assault, litigation and psychiatric analysis
In August 1998 the Arvizo family was detained on a shoplifting charge at a J. C. Penney department store in West Covina, California. According to J. C. Penney, Gavin and Star Arvizo were sent out of the store by their father with an armload of stolen clothes, the family was detained and Janet started a "scuffle" with security officers. The shoplifting charge was dropped, but Janet filed a lawsuit for $3 million, saying that when she was detained she was "viciously beaten" by three security officers, one of whom was female. The psychiatrist hired by J. C. Penney to evaluate Janet Arvizo found her to have rehearsed her children into supporting her story and to be both "delusional" and "depressed," although Janet's own doctor found her to be only the latter. More than two years after the original alleged incident Janet added a further charge that one of the male officers had "sexually fondled" her breasts and pelvis area for "up to seven minutes" Ultimately the department store settled out of court with the family for $137,000.
At approximately 2:25pm PDT (21:25 UTC) on June 13, 2005 the jury of the Superior Court of the State of California, held in and for the County of Santa Barbara, determined that Michael Jackson was not guilty on any of the charges he had been accused with. The not guilty verdicts on all ten charges, including four lesser substitute charges, were read aloud by court clerkLorna Frye. Fans cried from happiness outside of the courthouse as the verdicts were announced (one woman even went as far as setting free doves for each time a "not guilty" verdict was announced). The investigation and trial had lasted for an exhausting 574 days.